A tender affair and the redemptive power of art are at the core of this compelling novel from National Book Award finalist Allegra Goodman, "a romantic realist who dazzles with wit [and] compassion" (The Wall Street Journal).
Heralded as "a modern day Jane Austen" by USA Today, National Book Award finalist and New York Times bestselling author Allegra Goodman has compelled and delighted hundreds of thousands of readers. Now, in her most ambitious work yet, Goodman weaves together the worlds of Silicon Valley and rare book collecting in a delicious novel about appetite, temptation, and fulfillment.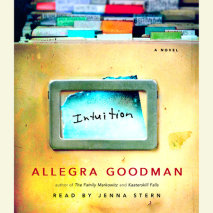 Hailed as "a writer of uncommon clarity" by the New Yorker, National Book Award finalist Allegra Goodman has dazzled readers with her acclaimed works of fiction, including such beloved bestsellers as The Family Markowitz and Kaaterskill Falls.