This story of a proud rural beauty and the three men who court her is the novel that first made Thomas Hardy famous.

Despite the violent ends of several of its major characters, Far from the Madding Crowd is the sunniest and least brooding of Hardy's great novels.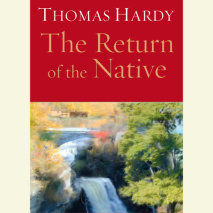 This fine novel sets in opposition two of Thomas Hardy's most unforgettable creations. his heroine, the sensuous, free-spirited Eustacia Vye, and the solemn, majestic stretch of upland in Dorsetshire he called Egdon Heath. The famous opening reveals the haunting power of that dark, forbidding moor where proud Eustacia fervently awaits a clandestine meeting with her lover, Damon Wildeve.