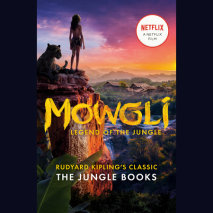 Rudyard Kipling's The Jungle Books are the basis for the major motion picture Mowgli, in theaters October 2018 starring Christian Bale, Cate Blanchett, Benedict Cumberbatch, Freida Pinto, and Rohan Chand

The story of Mowgli, the abandoned "man-cub" who is brought up by wolves in the jungles of Central India, is one of the greatest literary myths ever created.
A dozen fables by one of the world's great storytellers.

The twelve magical JUST SO STORIES tell, how the leopard got his spots. Why the rhinoceros has his wrinkly skin. Why is a kangaroo very fast on land. Why won't cats come when they're called.