In this powerful and culminating work about a group of inner-city children he has known for many years, Jonathan Kozol returns to the scene of his prize-winning books Rachel and Her Children and Amazing Grace, and to the children he has vividly portrayed, to share with us their fascinating journeys and unexpected victories as they grow into adulthood.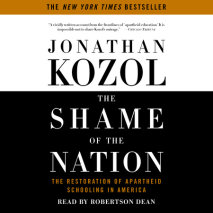 "The nation needs to be confronted with the crime that we're committing and the promises we are betraying. This is a book about betrayal of the young, who have no power to defend themselves. It is not intended to make readers comfortable."

Over the past several years, Jonathan Kozol has visited nearly 60 public schools.