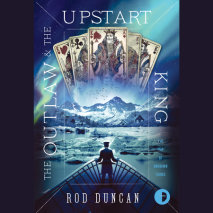 Elizabeth Barnabus returns, to uncover the secrets and mysteries of the Gas-Lit Empire, in the startling sequel to The Queen of All Crows.

As it is inked, so shall your oaths and bindings be.

Tattoos are the only law on the Island of the Free, and there can never be a king.
Only one woman can stop the world from descending into endless war, in the thrilling new series in the world of the Gas-Lit Empire

The year is 2012. The nations of the world are bound together in an alliance of collective security, overseen by the International Patent Office, and its ruthless stranglehold on technology.