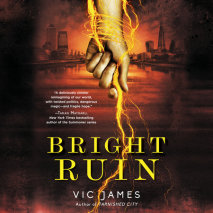 As the dystopian trilogy that began with Gilded Cage and Tarnished City concludes, the people of Britain rise up against their magically gifted masters. They must break the system—or be broken.

MAGIC RUINS. WE RISE.

The rules are simple, the system cruel.
MAGIC COMPELS. WE BLEED.

The captivating dystopian trilogy that began with Gilded Cage continues. In a modern Britain where magic users control wealth, politics—and you—an uprising has been crushed. In its aftermath, two families will determine the country's fate.
MAGIC RULES. WE SERVE.

In a darkly fantastical debut set in modern-day Britain, magic users control everything. wealth, politics, power—and you. If you're not one of the ultimate one-percenters—the magical elite—you owe them ten years of service.