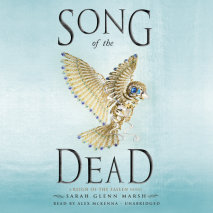 The Dead must stay buried.

Karthia is nothing like it used to be. The kingdom's borders are open for the first time in nearly three hundred years, and raising the dead has been outlawed. Odessa is determined to explore the world beyond Karthia's waters, hoping to heal a heart broken in more ways than she can count.
An LGBTQ fantasy series that follows a talented necromancer who must face down a deadly nemesis who has learned how to turn her magic into a weapon.

Odessa is one of Karthia's master necromancers, catering to the kingdom's ruling Dead. Whenever a noble dies, it's Odessa's job to raise them by retrieving their souls from a dreamy and dangerous shadow world called the Deadlands.