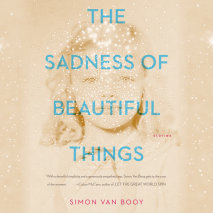 An exquisite new collection of short stories from award-winning author Simon Van Booy.

Over the past decade, Simon Van Booy has been listening to people's stories. With these personal accounts as a starting point, he has crafted a powerful collection of short fiction that takes readers into the innermost lives of everyday people.
Award-winning author Simon Van Booy introduces readers to a magical, whimsical world, perfect for fans of Circus Mirandus and Serafina and the Black Cloak.

When twelve-year-old Gertie Milk washes up on the island of Skuldark, she finds that all of her memories are gone.