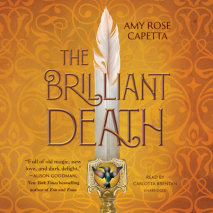 Teodora di Sangro is used to hiding her magical ability to transform enemies into music boxes and mirrors. Nobody knows she's a strega—and she aims to keep it that way.

The she meets Cielo—and everything changes.

A strega who can switch outward form as effortlessly as turning a page in a book, Cielo shows Teodora what her life could be like if she masters the power she's been keeping secret.