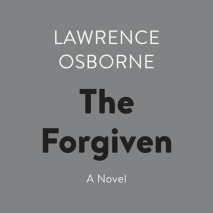 In this stylish, haunting novel, journalist and novelist Lawrence Osborne explores the reverberations of a random accident on the lives of Moroccan Muslims and Western visitors who converge on a luxurious desert villa for a decadent weekend-long party.
Lawrence Osborne brings one of literature's most enduring detectives back to life – as Private Investigator Philip Marlowe returns for one last adventure.

The year is 1988. The place, Baja California. And Philip Marlowe – now in his seventy-second year – is living out his retirement in the terrace bar of the La Fonda hotel.