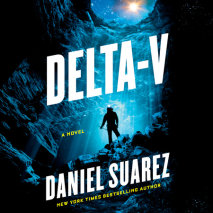 The bestselling author of Daemon returns with a near-future technological thriller, in which a charismatic billionaire recruits a team of adventurers to launch the first deep space mining operation--a mission that could alter the trajectory of human civilization.
New York Times bestselling author Daniel Suarez delivers an exhilarating sci-fi thriller exploring a potential future where CRISPR genetic editing allows the human species to control evolution itself.

On a crowded train platform, Interpol agent Kenneth Durand feels the sting of a needle—and his transformation begins.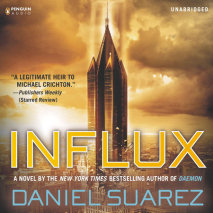 What if our civilization is more advanced than we know.

The New York Times bestselling author of Daemon—"the cyberthriller against which all others will be measured" –Publishers Weekly) —imagines a world in which decades of technological advances have been suppressed in an effort to prevent disruptive change.
The shocking techno-thriller that cements Daniel Suarez's status as the heir to Michael Crichton and Tom Clancy—a terrifying, breathtaking, and all-too-plausible vision of the world's near future.

Unmanned weaponized drones already exist—they're widely used by America in our war efforts in the Middle East.
The propulsive, shockingly plausible sequel to New York Times bestseller Daemon.

In one of the most buzzed-about debuts, Daniel Suarez introduced a terrifying vision of a new world order, controlled by the Daemon, an insidious computer program unleashed by a hi-tech wunderkind, Daemon captured the attention of the tech community, became a New York Times and Indie bestseller, and left readers hungry for more.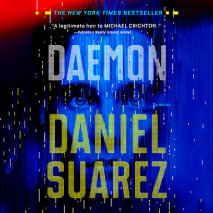 Daniel Suarez's New York Times bestselling debut high-tech thriller is "so frightening even the government has taken note" (Entertainment Weekly).

Daemons. computer programs that silently run in the background, waiting for a specific event or time to execute.