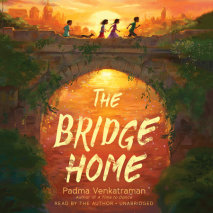 Oliver Twist meets Slumdog Millionaire in this tale of homeless children trying to make a life for themselves in Chennai, India.

When Viji and her sister, Rukku, whose developmental disability makes her overly trusting and vulnerable to the perils of the world, run away to live on their own, the situation could not be more grim.
Fifteen-year-old Vidya dreams of going to college— an unusual aspiration for a girl living in British occupied India during World War II. Then tragedy strikes, and Vidya and her brother are forced to move into a traditional household with their extended family, where women are meant to be married, not educated.