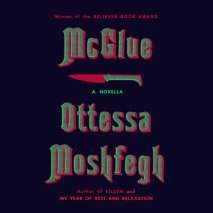 The debut novella from one of contemporary fiction's most exciting young voices, now in a new edition.

Salem, Massachusetts, 1851. McGlue is in the hold, still too drunk to be sure of name or situation or orientation--he may have killed a man.
The New York Times bestseller.

From one of our boldest, most celebrated new literary voices, a novel about a young woman's efforts to duck the ills of the world by embarking on an extended hibernation with the help of one of the worst psychiatrists in the annals of literature and the battery of medicines she prescribes.