Despite their hopes for smooth sailing, the ladies of Ten Beach Road confront choppy seas in this novel in the bestselling series.

Forced to rent out or lose their beloved Bella Flora after the loss of their renovation-turned-reality-TV show Do Over, Maddie, Nikki, Avery, Kyra, and Bitsy move into cottages at the Sunshine Hotel and Beach Club believing the worst is over.
A TEN BEACH ROAD NOVELLA

The ladies of Ten Beach Road are home for the holidays in this brand-new novella.

Although their lives have changed since their first desperate renovation of Bella Flora, friends Madeline, Avery, and Nicole have always been there for each other.
From the USA Today bestselling author of Sunshine Beach, a story of four women trying to rebuild more than their lives...

Before you can fix it up, you might have to tear it down...

Embroiled in a battle to regain control of their renovation-turned-reality TV show, Do Over, Maddie, Avery, Nikki, and Kyra find themselves holding tight to the frayed ends of their friendship and relationships.
In this brand-new summer read by the USA Today bestselling author of The House on Mermaid Point, three women join forces to bring a historic seaside hotel back to life…

There's nothing that a fresh coat of paint and a few glasses of wine can't fix…

After losing their life savings in a Ponzi scheme, Maddie, Avery, and Nikki have banded together to make the most of what they have left, using their determination, ingenuity, guts, and a large dose of elbow grease.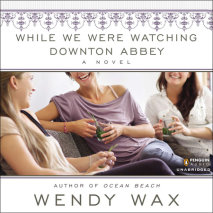 FROM THE AUTHOR OF TEN BEACH ROAD AND OCEAN BEACH, A NEW NOVEL OF FOUR FRIENDS—AND A SHARED PASSION THAT COULD CHANGE THEIR LIVES.

When the concierge of The Alexander, a historic Atlanta apartment building, invites his fellow residents to join him for weekly screenings of Downton Abbey, four very different people find themselves connecting with the addictive drama, and—even more unexpectedly—with each other…

Samantha Davis married young and for the wrong reason.