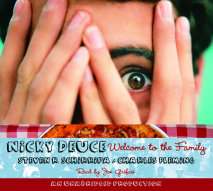 It's July, and Nicholas Borelli II's parents are scheduled to spend two weeks on a cruise. Nicholas will spend those two weeks, as he does every summer, at Camp Wannameka. The night before he's to leave, however, there's a phone call.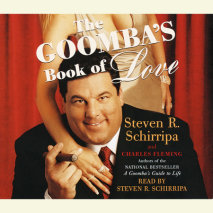 Move over Miss Lonelyhearts . . . Steven R. Schirripa, author of the runaway bestseller A Goomba's Guide to Life, is back with more life lessons from the neighborhood. Recalling stories of his own colorful journey from the streets of Bensonhurst to the bright lights of Las Vegas and stardom as Bobby "Bacala" Baccalieri in the HBO hit series The Sopranos, Schirripa observes the finer points of amore in all its forms—love for his mother and her Sunday sauce, his wife and kids, his friends, his goomar on the side, even for his car (and he better not catch you eating in it, if you know what's good for you).
Attention would-be paesans. Can't distinguish "gabagool" from "pasta fazool". Not sure how to properly accessorize your track suit with gold chains. Does the phrase "go to the mattresses" make you sleepy.