A seductive, unputdownable psychodrama following one brilliant, ruthless man who will stop at nothing in his pursuit of success

Maurice Swift is handsome, charming, and hungry for fame. The one thing he doesn't have is talent – but he's not about to let a detail like that stand in his way.
Named Book of the MonthClub's Book of the Year, 2017
Selected one of New York Times Readers' Favorite Books of 2017

From the beloved New York Times bestselling author of The Boy In the Striped Pajamas, a sweeping, heartfelt saga about the course of one man's life, beginning and ending in post-war Ireland

Cyril Avery is not a real Avery -- or at least, that's what his adoptive parents tell him.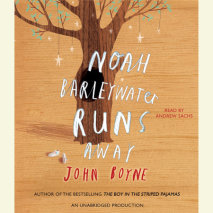 Eight-year-old Noah's problems seem easier to deal with if he doesn't think about them. So he runs away, taking an untrodden path through the forest.

Before long, he comes across a shop. But this is no ordinary shop. it's a toyshop, full of the most amazing toys, and brimming with the most wonderful magic.
BONUS FEATURE. Conversation between the author and the editor, David Fickling.

Berlin 1942

When Bruno returns home from school one day, he discovers that his belongings are being packed in crates. His father has received a promotion and the family must move from their home to a new house far far away, where there is no one to play with and nothing to do.