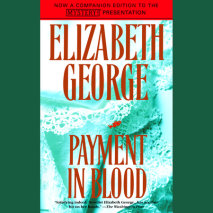 The career of playwright Joy Sinclair comes to an abrupt end on an isolated estate in the Scottish Highlands when someone drives an eighteen-inch dirk through her neck. Called upon to investigate the case in a country where they have virtually no authority, aristocratic Detective Inspector Thomas Lynley and his partner, Detective Sergeant Barbara Havers, grapple for both a motive and a murderer.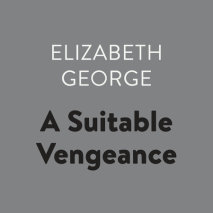 Award-winning author Elizabeth George gives us an early glimpse into the lives of Detective Inspector Thomas Lynley, forensic scientist Simon Allcourt-St. James, and Lady Helen Clyde in a superlative mystery that is also a fascinating inquiry into the crimes of the heart.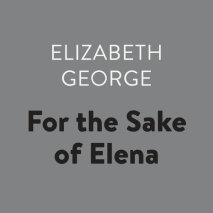 Elena Weaver was a surprise to anyone meeting her for the first time. In her clingy dresses and dangling earrings she exuded a sexuality at odds with the innocence projected by the unicorn posters on her walls. While her embittered mother fretted about her welfare from her home in London, in Cambridge—where Elena was a student at St.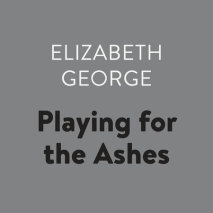 "The story begins with my father, actually, and the fact that I'm the one who's answerable for his death. It was not my first crime, as you will see, but it is the one my mother couldn't forgive."

In her astonishing New York Times bestseller, acclaimed author Elizabeth George reveals the even darker truth behind this startling confession.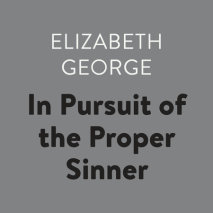 Calder Moor is a wild and deadly place. many have been trapped in the myriad limestone caves, lost in collapsed copper mines, injured on perilous gritstone ridges. But this time, when two bodies are discovered in the shadow of the ancient circle of stones known as Nine Sisters Henge, it is clearly not a case for Mountain Rescue.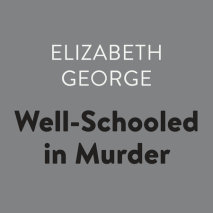 When thirteen-year-old Matthew Whately goes missing from Bredgar Chambers, a prestigious public school in the heart of West Sussex, aristocratic Inspector Thomas Lynley receives a call for help from the lad's housemaster, who also happens to be an old school chum.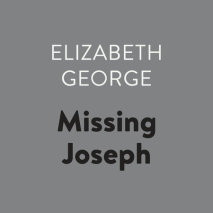 Deborah and Simon St. James have taken a holiday in the winter landscape of Lancastershire, hoping to heal the growing rift in their marriage. But in the barren countryside awaits bleak news. The vicar of Wimslough, the man they had come to see, is dead—a victim of accidental poisoning.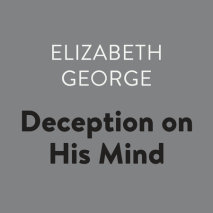 Balford-le-Nez is a dying seatown on the coast of Essex. But when a member of the town's small but growing Asian community, is found dead on its beach, his neck broken, sleepy Balford-le-Nez ignites. Working solo, without her long-time partner Detective Inspector Thomas Lynley, Sergeant Barbara Havers must probe not only the mind of a murderer and a case very close to her own heart, but the terrible price people pay for deceiving others.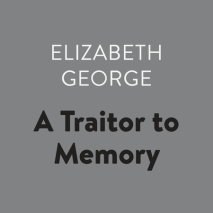 Elizabeth George "reigns as the queen of the mystery genre." raves Entertainment Weekly, which named her most recent novel, In Pursuit of the Proper Sinner, on of the 10 best books of 1999. The author who has enthralled millions with masterworks of dazzling novels of literary suspense returns with her most astonishing work yet.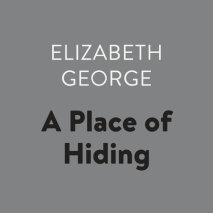 An isolated beach on the island of Guernsey in the English Channel is the scene of the murder of Guy Brouard, one of Guernsey's wealthiest inhabitants and its main benefactor. Forced as a child to flee the Nazis in Paris, Brouard was engaged in his latest project when he died.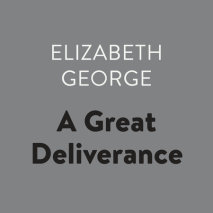 To this day, the low, thin wail of an infant can be heard in Keldale's lush green valleys. Three hundred years ago, as legend goes, the frightened Yorkshire villagers smothered a crying babe in Keldale Abbey, where they'd hidden to escape the ravages of Cromwell's raiders.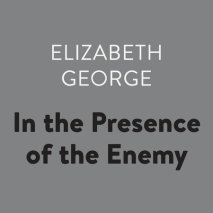 Hailed as the "king of sleaze," tabloid editor Dennis Luxford is used to ferreting out the sins and scandals of people in exposed positions. But when he opens an innocuous-looking letter addressed to him at The Source, he discovers that someone else excels at ferreting out secrets as well.