9 Can't-miss Spring Debuts
March 20, 2018
Welcome the invigorating spring air the season brings by listening to some fresh new voices. These nine debut authors share a variety of stories for both young adult and adult audiences. Plug into one of these now: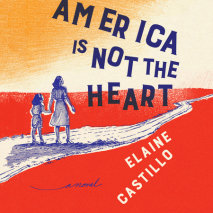 This is an illuminating tale following three generations of Filipina women as they flee the Philippines and make their way in suburban California. Author Elaine Castillo delivers a powerful and relevant novel about the promise of the American dream, and the power of the past.
Listen to an excerpt America Is Not the Heart
Check out some other recent debut audiobooks to listen to!