Biography & Autobiography - Entertainment & Performing Arts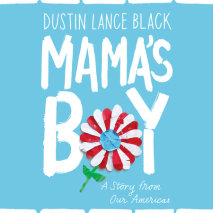 From the Academy Award-winning screenwriter and political activist, a candid, vivid, powerfully resonant memoir about growing up as a gay Mormon in Texas that is, as well, a moving tribute to the mother who taught him about surviving against all odds

Dustin Lance Black wrote the Oscar-winning screenplay for Milk and helped overturn California's anti-gay marriage Proposition 8, but as an LGBTQ+ activist he has unlikely origins.
From the star of Broadway's The Book of Mormon and HBO's Girls, the heartfelt and hilarious coming-of-age memoir of a Midwestern boy surviving bad auditions, bad relationships, and some really bad highlights as he chases his dreams in New York City

When Andrew Rannells arrived in New York City from Omaha in 1997, he, like many, saw the city as a chance to break free.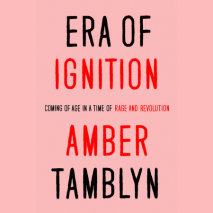 A passionate and deeply personal exploration of feminism during devisive times by actor, filmmaker, and activist Amber Tamblyn

     In her late twenties, Amber Tamblyn experienced a crisis of character while trying to break out of the confines of the acting career she'd forged as a child in order to become the writer and director she dreamed of being as an adult.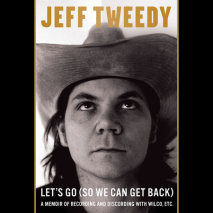 The singer, guitarist, and songwriter, best known for his work with Wilco, opens up about his past, his songs, the music, and the people that have inspired him.

Few bands have inspired as much devotion as the Chicago rock band Wilco, and it's thanks, in large part, to the band's singer, songwriter, and guiding light.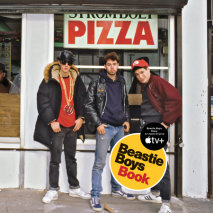 A panoramic experience that tells the story of Beastie Boys, a book as unique as the band itself—by band members ADROCK and Mike D, with contributions from Amy Poehler, Colson Whitehead, Spike Jonze, Wes Anderson, Luc Sante, and more.

Formed as a New York City hardcore band in 1981, Beastie Boys struck an unlikely path to global hip hop superstardom.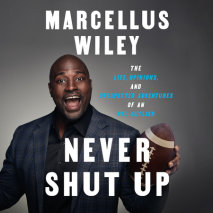 Ex-NFL player, gentleman scholar, and Fox Sports personality Marcellus Wiley sucks you into a world of inner-city violence, Ivy League intrigue, and pro-football escapades that's one part touching, one part hilarious, and all parts impossible to put down.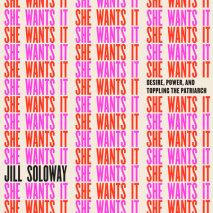 In this poignant memoir of personal transformation, Jill Soloway takes us on a patriarchy-toppling emotional and professional journey. When Jill's parent came out as transgender, Jill pushed through the male-dominated landscape of Hollywood to create the groundbreaking and award-winning Amazon TV series Transparent.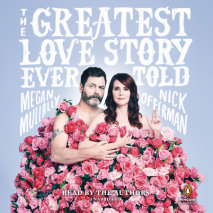 Megan Mullally and Nick Offerman reveal the full story behind their epic romance--presented in a series of intimate conversations between the couple.

The year. 2000. The setting. Los Angeles. A gorgeous virtuoso of an actress agreed to star in a random play, and a basement-dwelling scenic carpenter said he would assay a supporting role in the selfsame pageant.
From the ingenious comic performer, founding member of Monty Python, and creator of Spamalot, comes an absurdly funny memoir of unparalleled wit and heartfelt candor

We know him best for his unforgettable roles on Monty Python--from the Flying Circus to The Meaning of Life.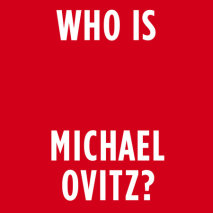 "When the history of Hollywood is written, few people will have played a larger role than Michael Ovitz.... It is impossible to read such a chronicle and not see Mr. Ovitz as the Steve Jobs of agenting, possessing a version of Jobs's fanatical drive and a similar desire to remake an industry.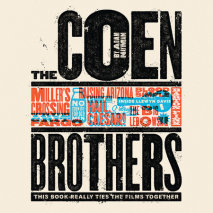 A playfully critical journey through the Coen brothers' filmography

From such cult hits as Raising Arizona (1987) and The Big Lebowski (1998) to major critical darlings Fargo (1996), No Country for Old Men (2007), and Inside Llewyn Davis (2013), Ethan and Joel Coen have cultivated a bleakly comical, instantly recognizable voice in modern American cinema.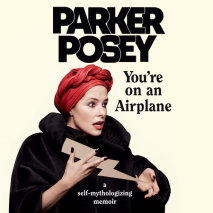 A National Bestseller

Have you ever wondered what it would be like talk to Parker Posey. On an airplane, with Parker as your seat companion, perhaps. Parker's irreverent, hilarious, and enchanting memoir gives you the incredible opportunity.