Business & Economics - Nonprofit Organizations & Charities - General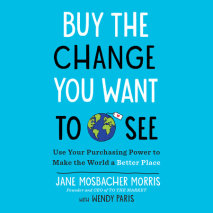 Eager to change the world. Learn how you can have a greater social impact through your everyday purchases.

The money we routinely spend on food, clothes, gifts, and even indulgences is an untapped superpower. What would happen if we slowed down to make more thoughtful decisions about what we buy.
AN INVESTIGATION OF EPIC FINANCIAL INTRIGUE, RENDER UNTO ROME EXPOSES THE SECRECY AND DECEIT THAT RUN COUNTER TO THE VALUES OF THE CATHOLIC CHURCH.

The Sunday collection in every Catholic church throughout the world is as familiar a part of the Mass as the homily and even Communion.