Computers - Information Technology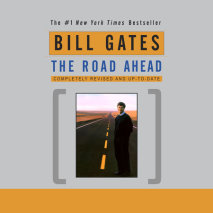 The founder of Microsoft presents his vision for the future, in which he sees the digital technologies of the coming years changing the way we buy, work, learn, and communicate.
"Here is the story behind one of the most remarkable Internet successes of our time. Based on scrupulous research and extraordinary access to Google, the book takes you inside the creation and growth of a company whose name is a favorite brand and a standard verb recognized around the world.
In Liar's Poker barbarians seized control of the bond markets. In The New New Thing some guys from Silicon Valley redefined the American economy. Now, with his knowing eye and wicked pen, Michael Lewis reveals how the Internet boom has encouraged great change in the way we live, work, and think.