Fiction - Romance - Multicultural & Interracial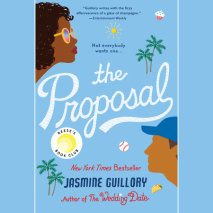 "There is so much to relate to and throughout the novel, there is a sharp feminist edge. Loved this one, and you will too."--Roxane Gay, New York Times bestselling author

The author of The Wedding Date serves up a novel about what happens when a public proposal doesn't turn into a happy ending, thanks to a woman who knows exactly how to make one on her own.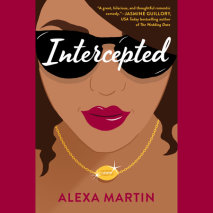 Marlee thought she scored the man of her dreams only to be scorched by a bad breakup. But there's a new player on the horizon, and he's in a league of his own...

Marlee Harper is the perfect girlfriend. She's definitely had enough practice by dating her NFL-star boyfriend for the last ten years.
THE USA TODAY BESTSELLER
#5 LibraryReads Pick

One of...
Entertainment Weekly's "12 Romances for V-Day"
Cosmopolitan's "2018 Anticipated Reads"
Elle's "2018 Must Reads"
Harpers Bazaar's "New January Must Reads"
The Fug Girls' "Best Books of the Year"
Elle UK's "Books to Get You Through 2018"
Nylon's "January Must Reads"
Hello Giggles' "New Release Recs"
Electric Lit's "Books by WoC to Read in 2018"
Bitch Media's "2018 Must Reads"
BookBub's "2018 Romance Must Reads"
Bookriot's "Must Read 2018 January Releases"
RetailMeNot's "2018 Must Reads"

"A swoony rom-com brimming with humor and charm.
A controversial, award-winning story about the passionate but untenable affair between an Israeli woman and a Palestinian man, from one of Israel's most acclaimed novelists

When Liat meets Hilmi on a blustery autumn afternoon in Greenwich Village, she finds herself unwillingly drawn to him.
"A paean to unabashed, unbridled love." --Khaled Hosseini, New York Times-bestselling author of The Kite Runner

A mesmerizing debut set in Syria on the cusp of the unrest, A Word for Love is the spare and exquisitely told story of a young American woman transformed by language, risk, war, and a startling new understanding of love.
You are about to travel to Edgecombe St. Mary, a small village in the English countryside filled with rolling hills, thatched cottages, and a cast of characters both hilariously original and as familiar as the members of your own family. Among them is Major Ernest Pettigrew (retired), the unlikely hero of Helen Simonson's wondrous debut.