Religion - Christian Life - Women's Issues
Recognized from her roles on Survivor, The View, and FOX & Friends, celebrity Elisabeth Hasselbeck presents a deeply intimate journey of faith, told through the important moments in her life.

"Point of view," by definition, is a particular attitude or way of considering a matter.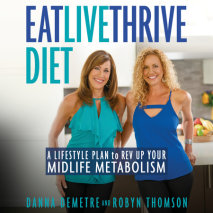 From the well-known diet and lifestyle coaches of the widely popular website Lean Healthy Ageless (formerly Ageless Woman Living) comes a practical, science-based diet book that unravels the mystery of why women gain weight as they age and includes a sustainable plan to permanently lose the pounds and inches.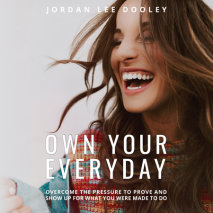 As founder of the SoulScripts shop, host of the SHE podcast, and widely recognized for her tagline, Your Brokenness is Welcome Here, Jordan Lee Dooley has become a go-to source that thousands of women around the world look to for daily inspiration.
Lauded by Ann Voskamp as "what your soul is begging for," this bestseller from the founder of the million-strong IF.Gathering invites you to stop striving and discover the answer to your soul-deep thirst.

All too many of us struggle under the weight of life, convinced we need to work harder to prove to ourselves, to others, and to God that we are good enough, smart enough, and spiritual enough to do the things we believe we should.
Two friends from different worlds—one Old Order Amish, one Englischer—share the truths that bring them together.

Best-selling novelist Cindy Woodsmall might seem to have little in common with Miriam Flaud, a woman immersed in the culture of Old Order Amish.