Self-Help - Personal Growth - Memory Improvement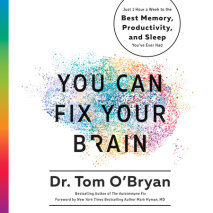 For anyone worried about any type of brain ailment, ranging from the chronic conditions to simple brain fog and fatigue, this essential guide covers the full spectrum of prevention to treatment.

We've all experienced brain fog—misplaced keys, forgotten facts, a general feeling that you're just feeling off today.
In the tradition of The Power of Habit and Thinking, Fast and Slow comes a practical, playful, and endlessly fascinating guide to what we really know about learning and memory today—and how we can apply it to our own lives.

From an early age, it is drilled into our heads.
An uncommon guide for accomplishing more every day by engaging the unique skill of forgetting, from the creator of the award-winning memory training system Brainetics

Is it possible that the answer to becoming a more efficient and effective thinker is learning how to forget.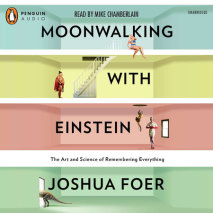 The blockbuster phenomenon that charts an amazing journey of the mind while revolutionizing our concept of memory

An instant bestseller that is poised to become a classic, Moonwalking with Einstein recounts Joshua Foer's yearlong quest to improve his memory under the tutelage of top "mental athletes.
It all starts with your brain. how you think, how you feel, how you interact with others, and how well you succeed in realizing your goals and dreams. When your brain works right, so do you. When it's out of balance, you feel frustrated, or worse.
Harry Lorayne has been honing and teaching his memory systems for more than 40 years. Ageless Memory is the culmination of his life's work, specially geared to our needs as we age. Completely practical and easy to use, Lorayne's methods can be put into practice immediately–for a better memory the very same day you start to listen.
Increase your powers of recall and retention with Harry Lorayne's famous Memory Development Program

How to Improve Your Memory teaches you proved techniques to help remember phone numbers, prices, appointments, speeches, lists, and much more.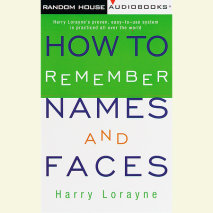 Remember the name - but can't remember the face.
Remember the face - but can't remember the name.

Harry Lorayne's easy-to-use techniques will teach you how.

How important is recalling a name or face. No matter how briefly you may have met, remembering someone can be a crucial social and business skill.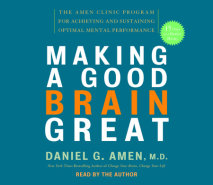 Daniel Amen, M.D., one of the world's foremost authorities on the brain, has news for you. your brain is involved in everything you do—learn to care for it properly, and you will be smarter, healthier, and happier in as little as 15 days.

You probably run, lift weights, or do yoga to keep your body in great shape; you put on sunscreen and lotions to protect your skin; but chances are you simply ignore your brain and trust it to do its job.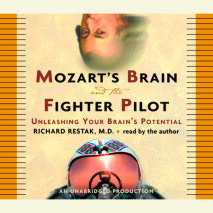 In Mozart's Brain and the Fighter Pilot, eminent neuropsychiatrist and bestselling author Richard Restak, M.D., combines the latest research in neurology and psychology to show us how to get our brain up to speed for managing every aspect of our busy lives.