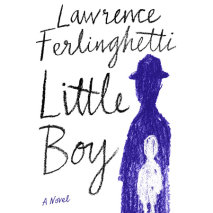 From the famed publisher and poet, author of the million-copy-selling collection A Coney Island of the Mind, his literary last will and testament -- part autobiography, part summing up, part Beat-inflected torrent of language and feeling, and all magical.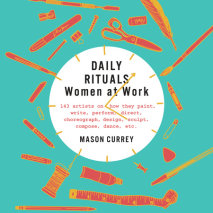 More of Mason Currey's irresistible Daily Rituals, this time exploring the daily obstacles and rituals of women who are artists--painters, composers, sculptors, scientists, filmmakers, and performers. We see how these brilliant minds get to work, the choices they have to make.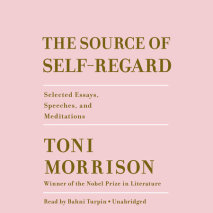 Arguably The most celebrated and revered writer of our time now gives us a new nonfiction collection--a rich gathering of her essays, speeches, and meditations on society, culture, and art, spanning four decades.

The Source of Self-Regard is brimming with all the elegance of mind and style, the literary prowess and moral compass that are Toni Morrison's inimitable hallmark.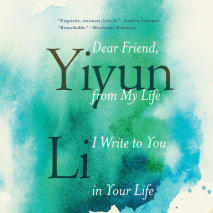 In her first memoir, award-winning novelist Yiyun Li offers a journey of recovery through literature. a letter from a writer to like-minded readers.

"A meditation on the fact that literature itself lives and gives life."—Marilynne Robinson, author of Gilead

"What a long way it is from one life to another, yet why write if not for that distance.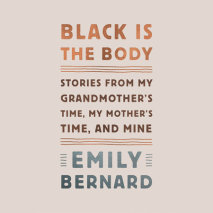 An extraordinary, exquisitely written memoir (of sorts) that looks at race--in a fearless, penetrating, honest, true way--in twelve telltale, connected, deeply personal essays that explore, up-close, the complexities and paradoxes, the haunting memories and ambushing realities of growing up black in the South with a family name inherited from a white man, of getting a PhD from Yale, of marrying a white man from the North, of adopting two babies from Ethiopia, of teaching at a white college and living in America's New England today.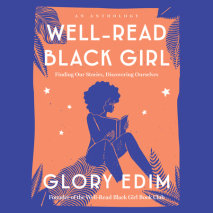 An inspiring collection of essays by black women writers, curated by the founder of the popular book club Well-Read Black Girl, on the importance of recognizing ourselves in literature.

Remember that moment when you first encountered a character who seemed to be written just for you.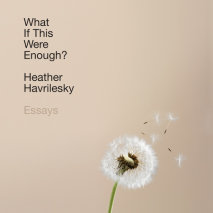 By the acclaimed critic, memoirist, and advice columnist behind the popular "Ask Polly," an impassioned collection tackling our obsession with self-improvement and urging readers to embrace the imperfections of the everyday

Heather Havrilesky's writing has been called "whip-smart and profanely funny" (Entertainment Weekly) and "required reading for all humans" (Celeste Ng).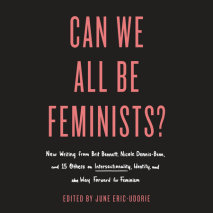 "As timely as it is well-written, this clear-eyed collection is just what I need right now." —Jacqueline Woodson, author of Brown Girl Dreaming

"The intersectional feminist anthology we all need to read" (Bustle), edited by a feminist activist and writer who "calls to mind a young Audre Lorde" (Kirkus)

Why do some women struggle to identify as feminists, despite their commitment to gender equality.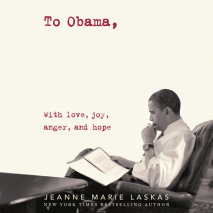 President Barack Obama received ten thousand letters a day from his constituents. This is the story of the private and profound relationship with letter writers that shaped his presidency. Their voices combine to reveal a diary of a nation.

Every evening for eight years, at his request, President Obama was given ten handpicked letters written by ordinary American citizens—the unfiltered voice of a nation—from his Office of Presidential Correspondence.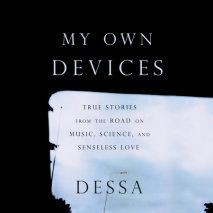 "Incredible gravitas and presence and humanity. There's just so much intelligence to everything she does." - NPR, All Songs Considered

Dessa defies category--she is an intellectual with an international rap career and an inhaler in her backpack; a creative writer fascinated by philosophy and behavioral science; and a funny, charismatic performer dogged by blue moods and heartache.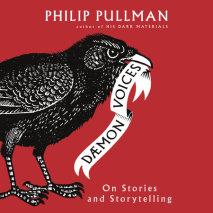 From the internationally best-selling author of the His Dark Materials trilogy, a spellbinding journey into the secrets of his art--the narratives that have shaped his vision, his experience of writing, and the keys to mastering the art of storytelling.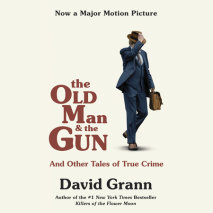 Now a major motion picture starring Robert Redford and Sissy Spacek, The Old Man and the Gun is here joined by two other riveting true-crime tales.

"The Old Man and the Gun" is the incredible story of a bank robber and prison escape artist who modeled himself after figures like Pretty Boy Floyd and who, even in his seventies, refuses to retire.