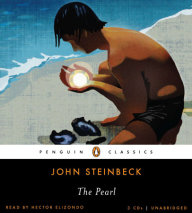 "There it lay, the great pearl, perfect as the moon."

Like his father and grandfather before him, Kino is a poor diver, gathering pearls from the gulf beds that once brought great wealth to the Kings of Spain and now provide Kino, Juana, and their infant son with meager subsistence.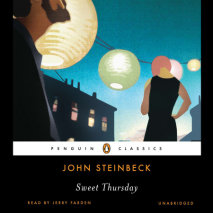 "A postwar continuation of Cannery Row, [Sweet Thursday is] every bit as juicy and relaxed as the original. . . . This is comedy--bawdy, sentimental, and good fun." The Atlantic

In Monterey, on the California coast, Sweet Thursday is what they call the day after Lousy Wednesday, which is one of those days that is just naturally bad.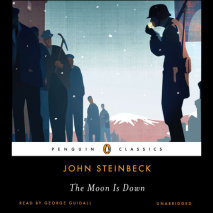 Occupied by enemy troops, a small, peaceable town comes face-to-face with evil imposed from the outside--and betrayal born within the close-knit community. Originally published at the zenith of Nazi Germanyâ's power, this masterful fable uncovers profound, often unsettling truths about war--and about human nature.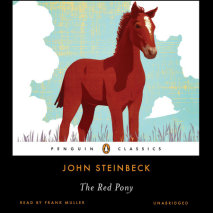 John Steinbeck's masterpiece celebrates the spirit and courage of adolescence. Steinbeck draws on his memories of childhood in these stories about a boy who embodies both the rebellious spirit and the contradictory desire for acceptance of early adolescence.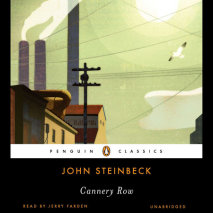 Steinbeck's tough yet charming portrait of people on the margins of society, dependent on one another for both physical and emotional survivalPublished in 1945, Cannery Row focuses on the acceptance of life as it is. both the exuberance of community and the loneliness of the individual.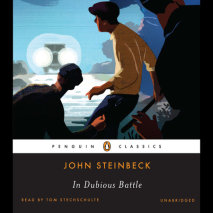 A riveting novel of labor strife and apocalyptic violence that maps the frontier where the masses become a mobAt once a relentlessly fast-paced, admirably observed novel of social unrest and the story of a young man's struggle for identity, In Dubious Battle is set in the California apple country, where a strike by migrant workers against rapacious landowners spirals out of control, as principled defiance metamorphoses into blind fanaticism.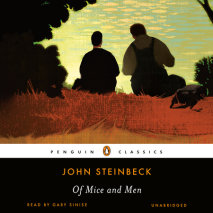 Celebrating its 75th anniversary, John Steinbeck's Of Mice and Men remains one of America's most widely read and beloved novels. Here is Steinbeck's dramatic adaptation of his novel-as-play, which received the New York Drama Critics' Circle Award for Best Play in 1937-1938 and has featured a number of actors who have played the iconic roles of George and Lennie on stage and film, including James Earl Jones, John Malkovich and Gary Sinise.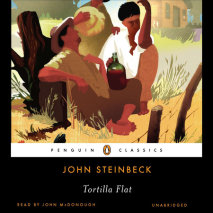 "Steinbeck is an artist; and he tells stories of these lovable thieves and adulterers with a gentle and poetic purity of heart and of prose."--New York Herald Tribune

Adopting the structure and themes of the Arthurian legend, Steinbeck created a Camelot on a shabby hillside above the town of Monterey, California, and peopled it with a colorful band of knights.
Introduction by Diane Johnson
Commentary by G. K. Chesterton, Virginia Woolf, Elizabeth Rigby, George Saintsbury, and Anthony Trollope

Nominated as one of America's best-loved novels by PBS's The Great American Read

Initially published under the pseudonym Currer Bell in 1847, Charlotte Brontë's Jane Eyre erupted onto the English literary scene, immediately winning the devotion of many of the world's most renowned writers, including William Makepeace Thackeray, who declared it a work "of great genius.
Nominated as one of America's best-loved novels by PBS's The Great American Read

It is no surprise that Little Women, the adored classic of four devoted sisters, was loosely based on Louisa May Alcott's own life.
"After a moment he smiled a teasing smile. 'I still think it would be a better story if either of them had one redeeming quality.'
'I think that may be the point,' I disagreed. 'Their love is their only redeeming quality.'"
--Eclipse, Stephenie Meyer

Perhaps the most haunting and tormented love story ever written, Wuthering Heights is the tale of the troubled orphan Heathcliff and his doomed love for Catherine Earnshaw.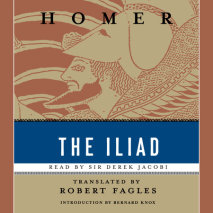 Dating to the ninth century BC, Homer's timeless poem still vividly conveys the horror and heroism of men and gods wrestling with towering emotions and battling amidst devastation and destruction, as it moves inexorably to the wrenching, tragic conclusion of the Trojan War.