Vampire hunter Anita Blake has managed to overcome everything she faces. But this time there's a monster that even she doesn't know how to fight...

A remote Florida island is the perfect wedding destination for the upcoming nuptials of Anita's fellow U.
In her twenty-fifth adventure, vampire hunter and necromancer Anita Blake learns that evil is in the eye of the beholder...

Anita has never seen Damian, her vampire servant, in such a state. The rising sun doesn't usher in the peaceful death that he desperately needs.
Anita Blake has the highest kill count of any vampire executioner in the country. She's a U.S. Marshal who can raise zombies with the best of them. But ever since she and master vampire Jean-Claude went public with their engagement, all she is to anyone and everyone is Jean-Claude's fiancée.
"Enjoying pain with your pleasure is something you either get, or you don't. If you get it, then you don't really need it explained, because you know how good it feels, and if you don't get it then no amount of talking is going to convince you it makes sense.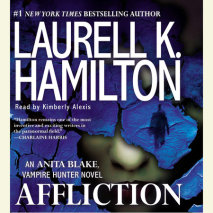 Micah's estranged father lies dying, rotting away inside from some strange ailment that has his doctors whispering about "zombie disease."

Anita Blake makes her living off of zombies—but these aren't the kind she knows so well.
When a fifteen-year-old girl is abducted by vampires, it's up to U.S. Marshal Anita Blake to find her. And when she does, she's faced with something she's never seen before. a terrifyingly ordinary group of people—kids, grandparents, soccer moms—all recently turned and willing to die to avoid serving a master.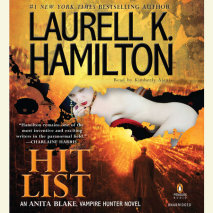 A serial killer is hunting the Pacific Northwest, murdering victims in a gruesome and spectacular way. The local police suspect "monsters" are involved, and have called in Anita Blake and Edward, U.S. Marshals who really know their monsters, to catch the killer.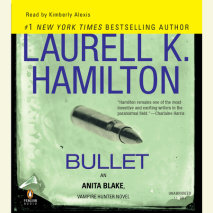 The Mother of All Darkness-the first vampire-wants to enter into a new human body...and the one she has in mind belongs to Anita Blake.


From the Paperback edition.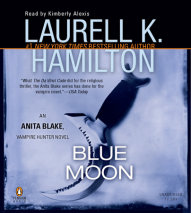 Unabridged CDs, 15 CDs, 19 hours

Read by Kimberly Alexis

In Blue Moon, Anita Blake's ex, high school teacher and sexy lycanthrope Richard, has been thrown in jail for attempted rape. With an entourage of vampires and werewolves, even this preternatural expert knows all is not right in Myerton, Tennessee.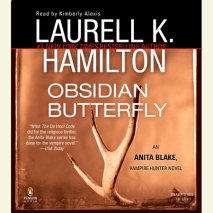 #1 New York Times bestselling author Laurell K. Hamilton offers a sexy, suspenseful novel of human—and inhuman—passions, as vampire hunter Anita Blake must repay a favor to a man almost as dangerous as the ancient evil she's about to face.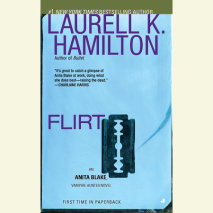 Anita Blake has been asked to raise the dead-but the results aren't going to make everybody happy...


From the Paperback edition.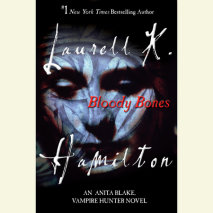 For the first time in trade paperback. the fifth novel in the #1 New York Times bestselling series.

When Branson, Missouri, is hit with a death wave. four unsolved murders.it doesn.t take an expert to realize that all is not well. But luckily for the locals, Anita Blake is an expert in the kinds of preternatural goings-on that have everyone spooked.