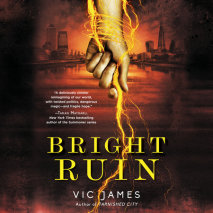 As the dystopian trilogy that began with Gilded Cage and Tarnished City concludes, the people of Britain rise up against their magically gifted masters. They must break the system—or be broken.

MAGIC RUINS. WE RISE.

The rules are simple, the system cruel.
A POWERFULLY EVOCATIVE AND EMOTIONALLY CHARGED NOVEL FROM THE ACCLAIMED AUTHOR OF CORELLI'S MANDOLIN

They were an inseparable tribe of childhood friends. Some were lost to the battles of the First World War, and those who survived have had their lives unimaginably upended.
MAGIC COMPELS. WE BLEED.

The captivating dystopian trilogy that began with Gilded Cage continues. In a modern Britain where magic users control wealth, politics—and you—an uprising has been crushed. In its aftermath, two families will determine the country's fate.
MAGIC RULES. WE SERVE.

In a darkly fantastical debut set in modern-day Britain, magic users control everything. wealth, politics, power—and you. If you're not one of the ultimate one-percenters—the magical elite—you owe them ten years of service.
#1 International bestselling novel set in 1920s Ceylon, about a young Englishwoman who marries a charming tea plantation owner and widower, only to discover he's keeping terrible secrets about his past, including what happened to his first wife, that lead to devastating consequences.
From the acclaimed author of Corelli's Mandolin, here is a sumptuous, sweeping, powerfully moving new novel about a British family whose lives and loves are indelibly shaped by the horrors of World War I and the hopes for its aftermath.