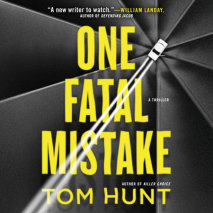 The author of Killer Choice, a thriller "full of shocks and twists you won't see coming" (Lee Child), delivers a nail-biting novel about a hit and run, and a lie that goes horribly wrong...


Her son accidentally kills a man.
"A mosaic mystery told in vignettes, cliffhangers, curious asides, and some surreal plot twists as Raffel investigates the secrets of the man who changed infant care in America.... It's a fascinating historical footnote, compassionately told." --NPR

A New York Times Book Review New & Noteworthy Title

What kind of doctor puts his patients on display.
The story of how one woman's long love affair with New York's Central Park led her to organize its rescue from a state of serious decline, returning it to the beautiful place of recreational opportunity and spiritual sustenance that it is today.

Elizabeth Barlow Rogers opens with a quick survey of her early life--a middle-class upbringing in Texas; college at Wellesley, marriage, a master's degree in city planning at Yale.
THE NATIONAL AND INTERNATIONAL BESTSELLER

WINNER OF THE 2018 INTERNATIONAL THRILLER WRITERS AWARD FOR BEST HARDCOVER NOVEL

"The first great thriller of 2017 is here. Final Girls, by Riley Sager. If you liked Gone Girl, you'll like this.
After breaking or tying more than sixty records in hockey, it's no wonder that Wayne Gretzky is known as "The Great One." Born in Brantford, Ontario, on January 26, 1961, in a nation obsessed with the sport, he threw himself into the game practically from the time he first laced up a pair of skates.