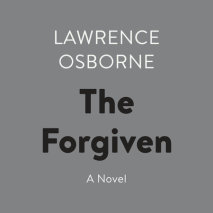 In this stylish, haunting novel, journalist and novelist Lawrence Osborne explores the reverberations of a random accident on the lives of Moroccan Muslims and Western visitors who converge on a luxurious desert villa for a decadent weekend-long party.
Rudyard Kipling's best-loved book, full of timeless and beloved tales of adventure

The story of Mowgli, the abandoned "man-cub" who is brought up by wolves in the jungles of Central India, is one of the greatest literary myths ever created.
#1 NEW YORK TIMES BESTSELLER

An explosive exposé that lays out the story behind the Steele Dossier, including Russia's decades-in-the-making political game to upend American democracy and the Trump administration's ties to Moscow.
"Addison Cooke is Indiana Jones and James Bond rolled into one for the middle-grades set."--Booklist

Addison Cooke's second laugh-out-loud adventure--a journey through Asia in pursuit of the legendary tomb of Genghis Khan.

Fresh off of a victorious treasure hunt and rescue mission in South America, Addison Cooke just can't seem to steer clear of rogue bandits, pesky booby traps, and secret treasure troves.
The Goonies meets Indiana Jones and James Patterson's Treasure Hunters in this funny, action-filled adventure series.

Twelve-year-old Addison Cooke just wishes something exciting would happen to him. His aunt and uncle, both world-famous researchers, travel to the ends of the earth searching for hidden treasure, dodging dangerous robbers along the way, while Addison is stuck in school all day.
A thriller of war that never was—of survival in an impossible city—of surreal cataclysm. In The Last Days of New Paris, China Miéville entwines true historical events and people with his daring, uniquely imaginative brand of fiction, reconfiguring history and art into something new.