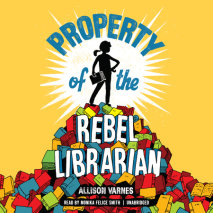 Celebrate the freedom to read with this timely, empowering middle-grade debut in the spirit of The View from Saturday or Frindle.

When twelve-year-old June Harper's parents discover what they deem an inappropriate library book, they take strict parenting to a whole new level.
Can you still have a home if you don't have a house. In the spirit of The Truth About Jellyfish and Fish in a Tree comes a stunning debut about a family struggling to find something lasting when everything feels so fleeting.

Always think in threes and you'll never fall, Cora's father told her when she was a little girl.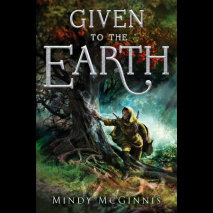 Duty, fate, desire, and destiny collide in this intricately wrought tale, perfect for fans of Sarah J. Maas.

Although she was born to save the kingdom by sacrificing herself to the rising sea, Khosa's marriage to King Vincent has redeemed her.
"This is the funniest book I've read in years."
--Chris Grabenstein, #1 New York Times bestselling author of the Mr. Lemoncello series

Ways to Run (Ruin) a Successful Business.
1. Hire your neighbor as an (unpaid) intern.
Two best friends on the run... to IKEA.

Frankie and Walter aren't really running away. Just like the kids in their favorite book, they are running to somewhere. Specifically, a massive furniture store. They've been obsessed with the Ikea catalog for years.
Kings and Queens rise and fall, loyalties collide, and romance blooms in a world where the sea is rising—and cannot be escaped.

Khosa is Given to the Sea, a girl born to be fed to the water, her flesh preventing a wave like the one that destroyed the Kingdom of Stille in days of old.