NEW YORK TIMES BEST-SELLER

"This is a novel about what it means to inhabit a land both yours and stolen from you, to simultaneously contend with the weight of belonging and unbelonging. There is an organic power to this book—a revelatory, controlled chaos.
The debut novel from the bestselling author of Don't Let's Go to the Dogs Tonight and Leaving Before the Rains Come.

"Awe inspiring . . . An ardent, original, and beautifully wrought book." —The New York Times Book Review

Lakota Oglala Sioux Nation, South Dakota.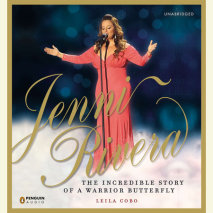 LIKE A BLAZING SHOOTING STAR, JENNI RIVERA LIT UP THE LIVES OF MILLIONS OF PEOPLE, YET THE SKY SWEPT HER AWAY BEFORE HER TIME

Jenni Rivera. The Incredible Life of a Warrior Butterfly.

• Full color photos
• The complete discography of Jenni Rivera
• Billboard lists of sales rankings of Jenni's songs
• Exclusive interviews
• A complete, entertaining, and objective biography
• Written by one of the country's leading experts in Latin music

Jenni Rivera was the top-selling artist within the Regional Mexican music genre.