Make it easy on yourself - read John Updike in Large Print.

. All Random House Large Print Editions are published in a 16-point type


Golf is neither work nor play, John Updike tells us. "Golf is a trip."

Golf has been the subject of many books and the province of many experts, but few have written as sympathetically, or as knowingly, about the peculiar charms of bad golf, and the satisfactions of an essentially losing struggle.
The theme of trust, betrayed or fulfilled, runs through this collection of short stories. Parents lead children into peril, husbands abandon wives, wives manipulate husbands, and time undermines all. Love pangs, a favorite subject of the author, take on a new urgency as earthquakes, illnesses, lost wallets, and deaths of distant friends besiege his aging heroes and heroines.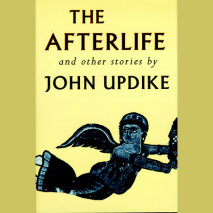 A fantastic short story collection from critically acclaimed, and bestselling author, John Updike.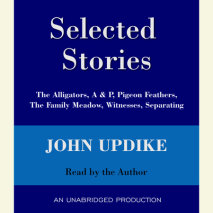 John Updike reads six stories he has selected from the hundred-odd he has published.

"A&P", recounting a moral crisis on the checkout counter, is his most anthologized story.

"Pigeon Feathers," the longest story included, tells of a fourteen-year-old boy's fear of death and the answer he finds.