Featuring a preview of the highly anticipated new thriller Speaking in Bones, this eBook original novella showcases #1 New York Times bestselling author Kathy Reichs at the peak of her powers. In Bones on Ice, forensic anthropologist Temperance Brennan gets wrapped up in the ultimate cold case.
NEW YORK TIMES BESTSELLER

No one speaks the language of suspense more brilliantly than Kathy Reichs, author of the acclaimed Temperance Brennan series. In Speaking in Bones, the forensic anthropologist finds herself drawn into a world of dark secrets and dangerous beliefs, where good and evil blur.
NEW YORK TIMES BESTSELLER

The evidence is irrefutable. In sixteen New York Times bestsellers over the course of as many years, Kathy Reichs has proven herself "a genius at building suspense" (New York Daily News).
Forensic anthropologist Temperance Brennan returns in a chilling eBook original short story from #1 New York Times bestselling author Kathy Reichs. In the prequel to Reichs's upcoming thriller Bones Never Lie, Tempe takes a much-needed vacation—but murder follows wherever she goes.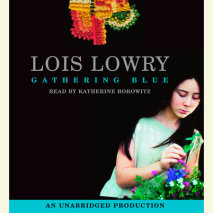 Lois Lowry's Gathering Blue continues the quartet beginning with the quintessential dystopian novel, The Giver, followed by Messenger and Son.

Kira, an orphan with a twisted leg, lives in a world where the weak are cast aside.