First Glen Duncan gave us his monstrously thrilling, genre-reinventing The Last Werewolf. the tale of Jake, a werewolf with a profoundly human heart, considering bringing to an end the timeless legend of his kind . . . Then Talulla Rising. Jake's werewolf lover, mother to newborn twins, on the run from those who want her destroyed .
The complexities of a friendship. The unexplored doubts of a marriage. And the redemptive power of literature...Julie Buxbaum, the acclaimed author of The Opposite of Love, delivers a haunting, gloriously written novel about love, family, and the secrets we hide from each other—and ourselves.
YALSA Amazing Audiobooks for Young Adults

Based on a true story, this novel tells the heartwrenching story of a girl in the midst of civil war in Guatemala.

In her remote Guatemalan village, 14-year-old Gabriela is known as Tree Girl for her habit of fleeing to the forest and climbing high to escape the world.
Sebastian, a lonely seventeen-year-old, is suffocating under his dominant father's control. In the ten years since his mother passed away, his father has kept him "safe" by barely allowing him out of their apartment. Sebastian's secret late-night subway rides are rare acts of rebellion.
The only thing Jean Honeychurch hates more than her boring name (not Jean Marie, or Jeanette, just . . . Jean) is her all-too-appropriate nickname, Jinx. Misfortune seems to follow her everywhere she goes–which is why she's thrilled to be moving in with her aunt and uncle in New York City.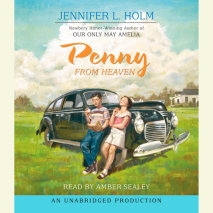 Jennifer Holm's New York Times bestselling, Newbery Honor Winner is the story of a summer of adventures and secrets that will change everything, at a time in America's history, just after World War II, when being Italian-American meant confronting prejudice because you'd been the enemy not that long ago .