Halli Sveinsson has grown up in the House of Svein, hearing the legends of the heroes as all his forefathers did. Theirs is a peaceful society, where the violence of the past has been outlawed and disputes are settled by the Council.But young Halli h...
"The start of an awesome adventure . . . fantastic."–National Geographic KidsHis father is missing. He's an assassin's target.He has one clue. And no time.   He's Max Gordon. And someone wants him dead....
"A new writer is soaring on the wings of a dragon."–The New York Times"Enthralling reading–it's like Jane Austen playing Dungeons & Dragons with Eragon's Christopher Paolini."–Time, on His Maj...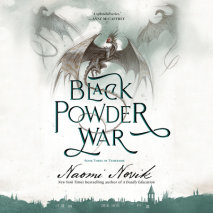 "A splendid series."–Anne McCaffrey"Naomi Novik has done for the Napoleonic Wars what Anne McCaffrey did for science fiction: constructed an alternate reality in which dragons are real in a saga that is impressively original, ...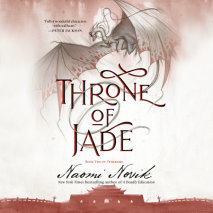 "Readers with a penchant for both Patrick O'Brian and Anne McCaffrey may have found their perfect match. Naomi Novik beautifully renders an 1800s Europe in which naval buffs and dragon lovers will be keen to immerse themselves."&mda...
"Just when you think you've seen every variation possible on the dragon story, along comes Naomi Novik. . . . Her wonderful Temeraire is a dragon for the ages."—Terry BrooksAerial combat brings a thrilling new dimension to the...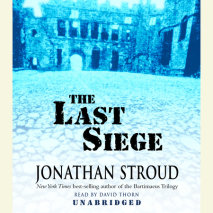 A chance encounter on the snowy slopes of a castle moat throws together three lonely teenagers: Emily, Simon, and the highly imaginative and enigmatic Marcus.At first, the castle's ruins are merely the backdrop to a day in the snow. But when th...