Even though he's on forced leave from the clandestine intelligence group known as The Campus, Jack Ryan, Jr., still finds himself caught in the crosshairs after an attempt on his life is thwarted when he turns the tables on his would-be dispatc...
On a routine intelligence gathering mission in Tehran, Jack Ryan, Jr., has lunch with his oldest friend, Seth Gregory, an engineer overseeing a transcontinental railway project. As they part, Seth gives Jack a key, along with a perplexing message.The...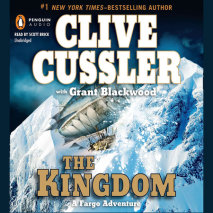 Sam and Remi Fargo return for the thrilling third adventure in the acclaimed new series. In Spartan Gold and Lost Empire, Clive Cussler brought readers into the world of husband-and-wife team Sam and Remi Fargo, whose passion and instinct for treas...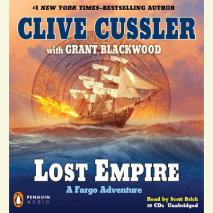 Husband-and-wife treasure hunters Sam and Remi Fargo run afoul of a dictator who uses false facts about Aztec history to further his claim to power in this #1 New York Times-bestselling series.While scuba diving in Tanzania, Sam and Remi Fargo come u...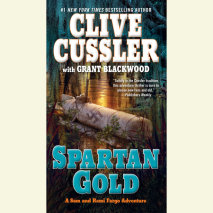 The debut of a brand-new, action-packed series from the #1 New York Times bestselling master of ?pure entertainment? (People). Thousands of years ago, the Persian king Xerxes the Great was said to have raided the Treasury at Delphi, carrying away two...