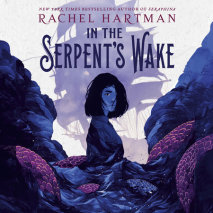 From the critically acclaimed and bestselling author of Seraphina comes a piercing new fantasy adventure that champions our resilience and humility.MIND OF THE WORLD,OPEN YOUR EYES. At the bottom of the world lies a Serpent, the last of its...
Award-winning Rachel Hartman's newest YA is a tour de force and an exquisite fantasy for the #metoo movement."Tess of the Road is astonishing and perfect. It's the most compassionate book I've read since George Eliot's Middlemarch." --NPRIn the medie...
Seraphina took the literary world by storm with 8 starred reviews and numerous "Best of" lists. At last, her eagerly awaited sequel has arrived—and with it comes an epic battle between humans and dragons.   The kingdom of Gored...
Lyrical, imaginative, and wholly original, this New York Times bestseller with 8 starred reviews is not to be missed.  Rachel Hartman's award-winning debut will have you looking at dragons as you've never imagined them before…...