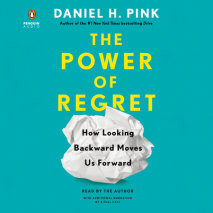 From Daniel H. Pink, the #1 New York Times–bestselling author of When and Drive, a new book about the transforming power of that crucial and misunderstood emotion, regret. "Regret is not dangerous or abnormal, it is healthy and universal,...
The instant New York Times Bestseller#1 Wall Street Journal Business BestsellerInstant Washington Post Bestseller"Brims with a surprising amount of insight and practical advice." --The Wall Street JournalDaniel H. Pink, the #1 bestselling author of D...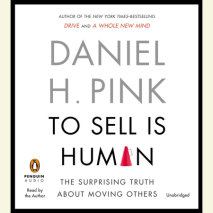 #1 New York Times Business Bestseller #1 Wall Street Journal Business Bestseller#1 Washington Post bestsellerFrom the bestselling author of Drive and A Whole New Mind comes a surprising--and...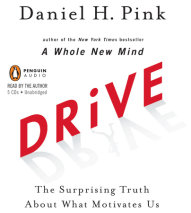 The New York Times bestseller that gives readers a paradigm-shattering new way to think about motivation from the author of When: The Scientific Secrets of Perfect Timing Most people believe that the best way to motivate is with rewards like money&md...