GOODBYE DEBT—HELLO FREEDOM! Most of us grew up with the idea that there is good debt and there is bad debt.   Good debts are generally considered to be debts you incur to buy things that can go up in value—like a home or co...
Let 2010 Set You on the Path to Wealth. Believe it or not, recessions make millionaires!  Will you be one? In Start Over, Finish Rich, America's best-loved financial expert, David Bach, explains that 2010 will be the best opportunity for bu...
In an audiobook that will forever change how you spend your hard-earned money, America's favorite financial coach, David Bach, shows you how to save thousands of dollars every year by taking on the "corporate machines." In these tim...
Let David Bach show you a whole new way to prosper—by going greenInternationally renowned financial expert and bestselling author David Bach has always urged readers to put their financial lives in line with their values. But what if your value...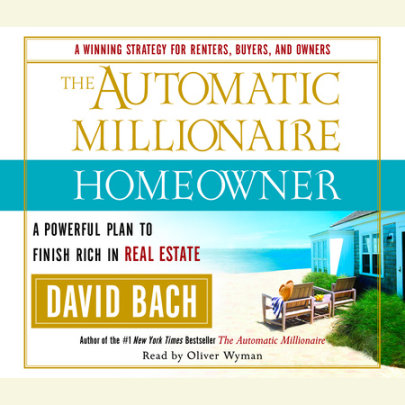 How does an ordinary person with an ordinary income reach their seven-figure dreams? First they must own their own home – and do it David Bach's way. The financial coach who has helped millions to finish rich is back with a simple, powerf...
#1 NEW YORK TIMES BESTSELLER • Are you wondering if it is too late for you to be rich? David Bach has a plan to help you live and finish rich—no matter where you start As a number-one bestseller in its hardcover edition...