Inspector Harry Hole tracks a Norwegian serial killer in this installment of Jo Nesbø's New York Times bestselling series. Now a Major Motion Picture starring Michael Fassbender.One night, after the first snowfall of the year, ...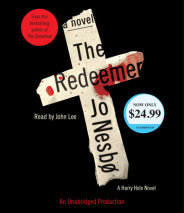 A fantastically gripping thriller from the best-selling author of The Snowman.Christmas shoppers stop to hear a Salvation Army concert on a crowded Oslo street. A gunshot cuts through the music and the bitter cold: one of the singers falls dead, shot...
"With Henning Mankell having written his last Wallander novel and Stieg Larsson no longer with us, I have had to make the decision on whom to confer the title of best current Nordic writer of crime fiction . . . Jo Nesbø wins." &md...