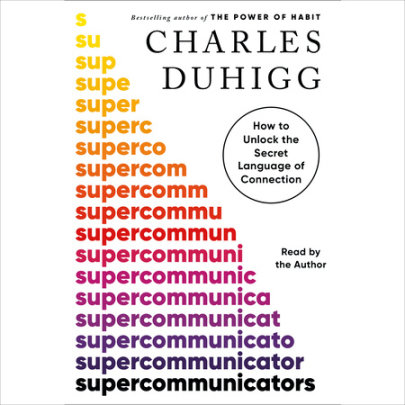 From the New York Times bestselling author of The Power of Habit, a fascinating exploration of what makes conversations work, and how we can all learn to be Supercommunicators at work and in lifeWe all know people who are capable of connecting with a...
"Hay pocos libros que se convierten en manuales esenciales de vida. Este es uno de ellos". — Financial Times   En El poder de los hábitos, el premiado periodista Charles Duhigg nos lleva al límite de los descubrim...
En Más agudo, más rápido y mejor, elperiodista ganador del premio Pulitzer Charles Duhigg nos desvela los avances de la ciencia de la productividad de forma clara y práctica, y nos explica por qué es más...
NEW YORK TIMES BESTSELLER • The author of The Power of Habit and "master of the life hack" (GQ) explores the fascinating science of productivity and offers real-world takeaways to apply your life, whether you're chasi...
NEW YORK TIMES BESTSELLER • This instant classic explores how we can change our lives by changing our habits.NAMED ONE OF THE BEST BOOKS OF THE YEAR BY The Wall Street Journal • Financial TimesIn The Power of Habit, award-winning business r...