The hard-fighting, harder-drinking fortune hunters of The Hammer and the Blade and A Discourse in Steel are back to test their mettle and tempt fickle fate. Fantasy fiction has long welcomed adventurous rogues: Fritz Leiber's Fafhrd and the Gra...
NEW YORK TIMES BESTSELLERA long time ago in a galaxy far, far away. . . .   When the Emperor and his notorious apprentice, Darth Vader, find themselves stranded in the middle of insurgent action on an inhospitable planet, they must rely on each ...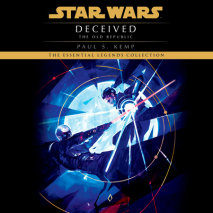 The second novel set in the Old Republic era and based on the massively multiplayer online game Star Wars®: The Old Republic™ ramps up the action and brings readers face-to-face for the first time with a Sith warrior to rival the most sini...