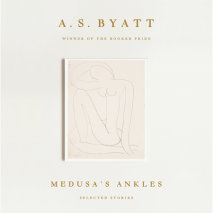 A ravishing, luminous selection of short stories from the prize-winning imagination of A. S. Byatt, drawn from her entire career. Mirrors shatter at the hairdressers when a middle-aged client explodes in rage. Snow dusts the warm body of a princ...
A collection of short fiction from Terry Pratchett, spanning the whole of his writing career from schooldays to Discworld and the present day. In the four decades since his first book appeared in print, Terry Pratchett has become one of the worl...
A spellbinding novel, at once sweeping and intimate, that spans the Victorian era through the World War I years, and centers around a famous children's book author and the passions, betrayals, and secrets that tear apart the people she loves.When Oli...