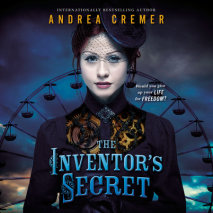 New from Andrea Cremer, the New York Times bestselling author of the Nightshade novels, comes an action-packed alternate-history steampunk adventure.In this world, sixteen-year-old Charlotte and her fellow refugees have scraped out an existence on th...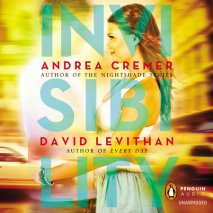 A magical romance between a boy cursed with invisibility and the one girl who can see him, by New York Times bestselling authors Andrea Cremer and David Levithan.Stephen is used to invisibility. He was born that way. Invisible. Cursed.Eliza...
She can battle darkness, but she can't fight love. Ember Morrow was promised to the knights of Conatus at birth, her life traded for her mother's. So when the horsemen come for her, soon after her sixteenth birthday, Ember's no...
Calla has always welcomed war.But now that the final battle is upon her, there's more at stake than fighting. There's saving Ren, even if it incurs Shay's wrath. There's keeping Ansel safe, even if he's been branded a tr...
When Calla Tor wakes up in the lair of the Searchers, her sworn enemies, she's certain her days are numbered. But then the Searchers make her an offer—one that gives her the chance to destroy her former masters and save the pack&mdas...
Calla Tor has always known her destiny: After graduating from the Mountain School, she'll be the mate of sexy alpha wolf Ren Laroche and fight with him, side by side, ruling their pack and guarding sacred sites for the Keepers. But when she vio...