From the Pulitzer Prize–winning author of Black Flags comes the thrilling unknown story of America's mission in Syria: to find and destroy Syria's chemical weapons and keep them out of the hands of the Islamic State   In August...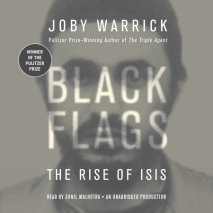 WINNER OF THE 2016 PULITZER PRIZE FOR GENERAL NONFICTION"A Best Book of 2015"—The New York Times, The Washington Post, People Magazine, San Francisco Chronicle, Kansas City Star, and Kirkus ReviewsIn a thrilling dramatic n...
A stunning narrative account of the mysterious Jordanian who penetrated both the inner circle of al-Qaeda and the highest reaches of the CIA, with a devastating impact on the war on terror.   In December 2009, a group of the CIA's top terr...