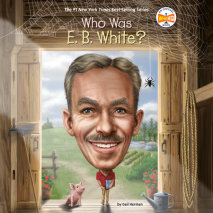 An entertaining biography of the man behind Stuart Little and Charlotte's Web, two of the best loved children's books of all time. Today, most people remember E. B. White as the beloved children's book author who gave us Charlotte's Web and Stua...
Grab your skis, ice skates, and snowboard and learn how the Winter Olympic Games became a worldwide phenomenal event watched by millions. Although fans the world over have been fascinated by the modern Summer Olympics since 1896, the Winter Olympics ...
The wife of Martin Luther King Jr., Coretta Scott King was a civil rights leader in her own right, playing a prominent role in the African American struggle for racial equality in the 1960s.Here's a gripping portrait of a smart, remarkable woman. Gro...
A thoughtful and age-appropriate introduction to an unimaginable event--the Holocaust.The Holocaust was a genocide on a scale never before seen, with as many as twelve million people killed in Nazi death camps--six million of them Jews. Gail Herman t...
Learn more about what climate change means and how it's affecting our planet.The earth is definitely getting warmer. There's no argument about that, but who or what is the cause? And why has climate change become a political issue? Are humans at faul...
After breaking or tying more than sixty records in hockey, it's no wonder that Wayne Gretzky is known as "The Great One." Born in Brantford, Ontario, on January 26, 1961, in a nation obsessed with the sport, he threw himself into the game practically...
When Derek Jeter was eight years old, he announced that he was going to play baseball for the New York Yankees. Jeter earned the attention of major league scouts in high school and was drafted to the New York Yankees in 1992. Named Rookie of the Year...
As a kid, Jackie Robinson loved sports. And why not? He was a natural at football, basketball, and, of course, baseball. But beyond athletic skill, it was his strength of character that secured his place in sports history. In 1947 Jackie joined the B...