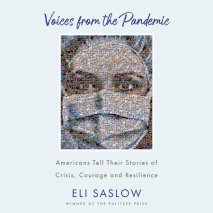 From the Pulitzer Prize-winning Washington Post reporter, a powerful and cathartic portrait of a country grappling with the Covid-19 pandemic—from fear and overwhelm to extraordinary resilience—told through voices of people from all acros...
From a Pulitzer Prize-winning reporter, the powerful story of how a prominent white supremacist changed his heart and mind. This is a book to help us understand the American moment and to help us better understand one another.Derek Black grew up at t...
Every day, President Obama reads ten representative letters among the thousands he receives from citizens across the land. The letters come from people of all ages, walks of life, and political points of view. Some are heart­breaking, some angry,...