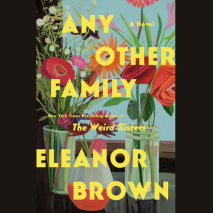 The New York Times bestselling author of The Weird Sisters returns with a striking and intimate new novel about three very different adoptive mothers who face the impossible question: What makes a family?Though they look like any other family, they a...
A collection of all-new Paris-themed essays written by some of the biggest names in women's fiction, including Paula McLain, Therese Anne Fowler, Maggie Shipstead, and Lauren Willig, edited by Eleanor Brown, the New York Times bestselling autho...
"I adored The Light of Paris. It's so lovely and big-hearted—it made me long for Paris."—Jojo Moyes, New York Times-bestselling author of Me Before You and After YouThe miraculous novel from the New Y...
The beloved New York Times bestseller from acclaimed author Eleanor Brown about three sisters who love each other, but just don't happen to like each other very much.Three sisters have returned to their childhood home, reuniting the eccentric Andrea...