From the bestselling author Napoleon Hill--Lessons on Success has helped millions of readers make the impossible, POSSIBLE!Napoleon Hill's 17 Essential Principles of Personal Achievement have served as an encouraging and illuminating guide for those ...
In this lost classic, the pioneering motivational coach teaches how to make the crucial leap from faith to action in bringing your dreams to life. Believe in yourself...Have faith. We often hear these expressions. But faith is not enough. We need Ap...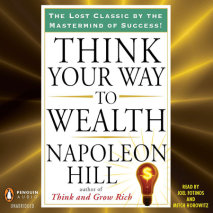 Unabridged, 7 hours
Read by TBD
A true lost classic! This is Napoleon Hill's record of his first, fateful encounter with industrialist Andrew Carnegie, where the young Hill learned the secrets to winning at life.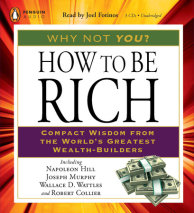 The accumulated wisdom of the most celebrated motivational writers of all time is distilled into one brief playbook for unlocking the prosperity-power of your mind. Why Not You? This is the guiding question of How to Be Rich. To answer it, this comp...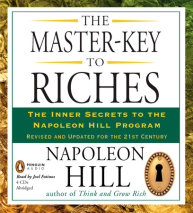 Here is the actual handbook that Napoleon Hill provided to certified teachers of his ideas- a master class from the greatest motivational teacher of all time.The Master-Key to Riches is the blueprint that Napoleon Hill placed in the hands of those wh...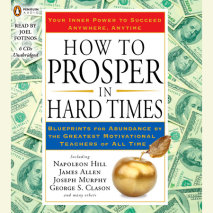 The tried-and-true prosperity wisdom of these beloved writers, teachers, and thinkers has been relied upon by generations of Americans seeking guidance in hard economic times— and now, for the first time, it is collected in a singl...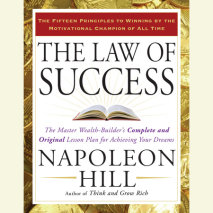 Here is the Holy Grail of success philosophy: Napoleon Hill's complete and original formula to achievement presented in fifteen remarkable principles--now newly designed in a handsome single-volume edition.This is the master volume of the extraordina...
The bestselling success book of all time is updated and revised with contemporary ideas and examples.Think and Grow Rich has been called the "Granddaddy of All Motivational Literature." It was the first book to boldly ask, "What makes a winner?" The ...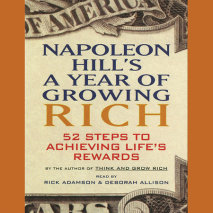 The phenomenal bestseller Think and Grow Rich established Napoleon Hill as an authority on motivation and success. These revised and updated motivational and inspirational passages-keys to wealth, power, happiness, and good health-were originally pub...